TREN-ACE
Trenbolone acetate - 100 mg/ml 
The Tren Acetate is designed specifically to stimulate a greater willingness to eat and increase muscle mass. Many athletes in extreme sports and the bodybuilding industry are immensely Interested in this product. This steroid, which is often known as tren, is one of the strongest available steroids. Trenbolone can totally change the physical condition of a person.
Excipients:Benzyl alcohol, Benzyl benzoate, USP MCT oil
What is Trenbolone Acetate?
Trenbolone Acetate is part of the steroid esters class of organic compounds. It is a drug used in veterinary medicine to increase the profitability of the livestock to support muscle growth in the livestock, but it was slowly popular with athletes because of its incredible benefits. It's also a medication used in veterinary drugs.
What does Trenbolone Acetate do to your body?
Tren Ace allows the body to keep the muscle tissue lean, also encourages faster recovery times, through training. Injections of tren are also affecting our IGF-1 hormone. IGF-1 plays the role of our pulmonary system and central nervous system in tendons and cartilages, ligaments, muscles. While the IGF-1 hormone is facilitated by other anabolic steroids, no one does as tren-ace does.
Medical uses of Trenbolone Acetate?
The human use of trenbolone acetate is never authorized and therefore has no medical use. However, it is expected that AAS will be effective when indicating the usefulness of another AAS, such as the treatment of diseases such as androgenic deficiency, waste syndromes, muscle atrophy, and special anemia.
Other Uses of Trenbolone Acetate?
The trenbolone enanthate has both cutting and bulking qualities and is a favorite of bodybuilders and athletes in other sports. Athletes or bodybuilders' optimum dose is dependent on several key factors while taking Trenbolone Acetate. One should consider whether the steroid is used in a cycle of cutting or bulking. Even at a minimum level, the steroid can produce dramatic, amazing results when using trenbolone acetate.
Benefits of Trenbolone Acetate?
Tren-Ace can be used for benefit of our body in many ways. The use of it stimulates muscle endurance because it increases the red blood count that oxygenates our bodies. Tren Ace is also careful not to prevail the stress hormone known as the glucocorticoid hormone in the body. This plays a key role in our well-being. When we are cut and eat a calorie-restricted diet, the stress hormones can prevail in the body, which means that our metabolism doesn't function as fast as usual. This results in the strong androgenic and anabolic combination that consists of:
No Aromatisation

Strength Increases

May help you cut down;

Fast Gains and Keeps Muscle;

Allows you to be More Food Efficient

Incredible increase in power and strength.

Performs exceptionally well in Endurance
Side effects of Trenbolone Acetate?
Trenbolone Acetate or Tren is not an initiator-induced steroid in any way. Just put, you don't start with Tren if you haven't just used one steroid in your life. Surely, if used carelessly, this powerful steroid will have some serious side effects. Some of the usual are:
Acne;

insomnia;

Scalp hair loss;

 Voice changes;

High blood pressure;

Increased aggression;

Increased sexual desire; and

Increased body hair growth.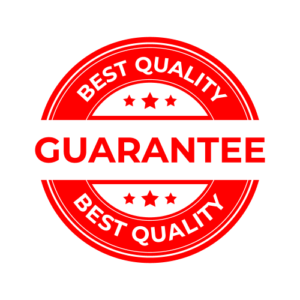 Related products