How to buy supplements with digital currency?
1) Place your order on our SHOP by choosing BITCOIN as your payment method.
(after you will place your order you will be redirected to btcpay for the payment terminal)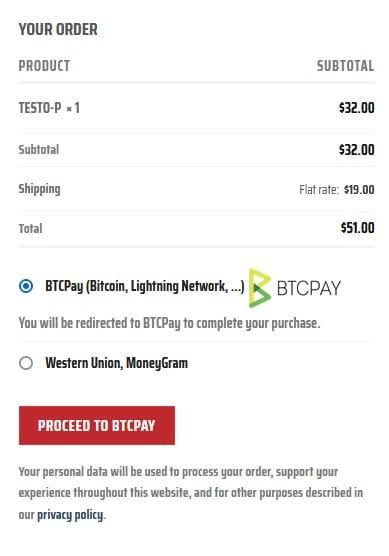 2 ) Copy the bitcoin address available on the order confirmation page (just after your order on our site). Please only use this address for one payment. It is a unique address for your current order.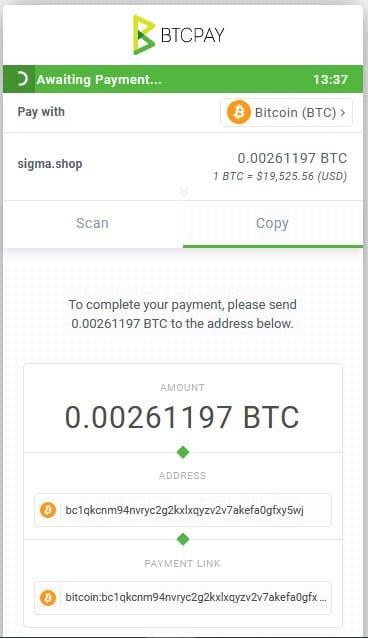 3 ) go to moonpay.com and select "BUY CRYPTO" and fill the exact amount of BTC for your order and select "Continue" .(its including the moonpay fee in $)
4) fill up your email address and press "Continue"
5)Enter the verification code that your received in your email address
6) Fill up your address and press "Continue"
7) Fill up you payment card details and press "Continue"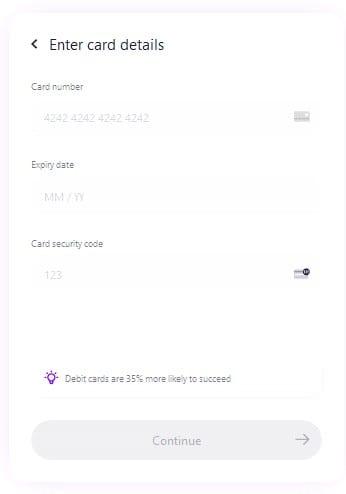 8) Paste  the uniqe BTC address that you received for your order (from chapter 2) and press
"Continue"
9.) you will get a security message to make sure you want to buy the BTC, so please select "Yes, it is safe to use "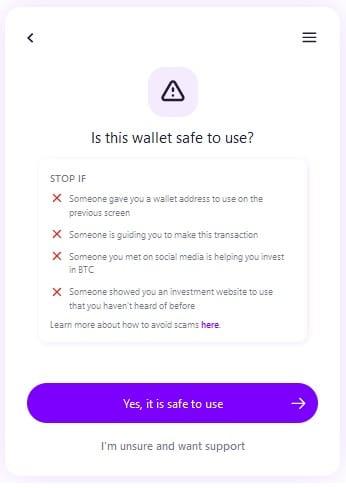 10) confirm your order and confirm the "Terms of use" of moon pay and select "Pay"
(maybe you will get some security actions from you credit card or bank company so fill in the security code from the bank to complete the order )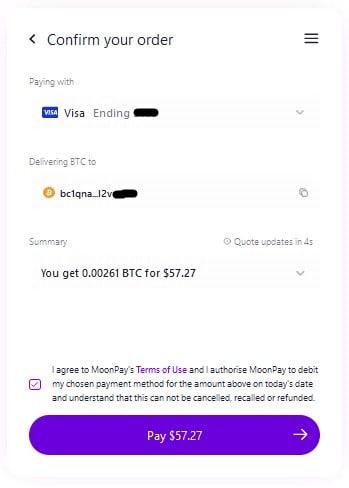 11) after you select pay your order will be processed and soon as the transaction will be completed you will get an email for a confirmation from moon pay "Your BTC is on its way"
12) soon as your invoice has been paid you will get this message on the BTCpay page of your order this means your order is completed and soon you will get an email from us for your order confirmed and processing